Learn How to Pass a Flight Attendant Interview First Go!
If you're serious about joining the aviation industry as a flight attendant or ground staff, then this is the course you need to take with over 90% of our applicants successfully trained and accepted into global airlines such as Qantas, Emirates, Etihad, Qatar Airways, British Airways, Virgin, Jetstar and all domestic airlines in Australia and New Zealand. 
We teach you how to prepare a stand out resume
Understand what you need to wear and how to groom yourself to the flight attendant standard
Run through a mock series of interview questions covering situational/behavioural questions and receive critique and feedback on your responses
Learn from our insider knowledge of running flight attendant interviews and sitting on interview panels
Our interview preparation courses offer 1:1 professional coaching, showing you step by step how to prepare and and pass a flight attendant interview. These courses are tailored for candidates looking to apply for flight attendant roles at some of the world's leading airlines including Australia, Middle East, New Zealand, Asia and the UK.
If you've purchased the interview preparation manual, this is the perfect companion that will answer those burning questions you have, and help alleviate any fears or apprehensions you have about your interview. The flight attendant profession is an extremely competitive career to get into and airlines only pick the best which I why you need to bring you A-Game on the day.
We know what it takes to be successful in each interview stage from submitting your resume to receiving your acceptance letter and beginning training school. Get the most in-depth overview of any interview preparation course out there so you know each phase confidently and in detail.
The flight attendant interview preparation course can be delivered 1:1 in person if you reside in the greater Sydney region (Australia), or via Skype. We also offer group bookings - common among school and university leavers looking to explore the world on a gap year.
Purchase our face to face course and receive a free copy of The Complete Flight Attendant Interview Preparation Manual Third Edition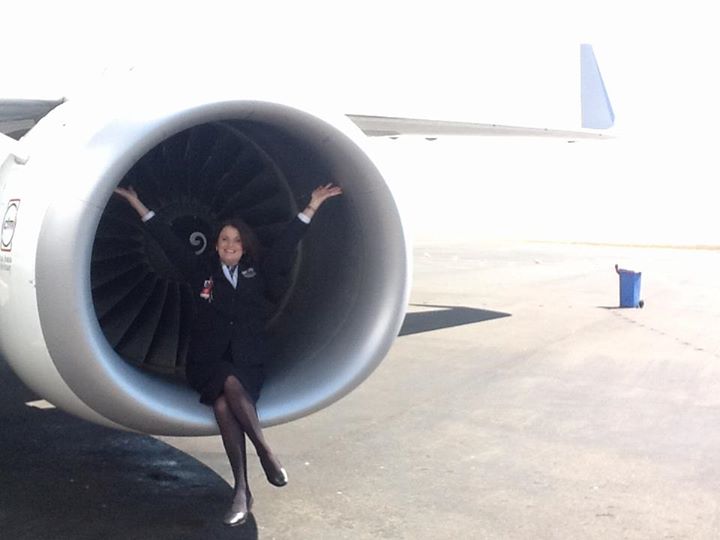 Reach For The Sky was founded in 2003 by Denise Burns. Denise commenced flying as an "Air Hostess" in 1977 and was a Purser, Line Supervisor and Cabin Manager with both the international and domestic divisions of a major Australian airline.
During this time she trained both on the ground and in air, interviewed both in Australia and overseas, performed cabin crew assessments, conducted observation flights, designed procedures and P.A.'s, performed inaugural and promotional flights, carried out office administrative duties and created training manuals.
Denise speaks Japanese, and in 1995 was a grand-finalist in the prestigious Ansett Australia Reach-out Awards for Excellence. Denise holds a Diploma of Management, Certificate IV Workplace Training and Assessment & Certificate III – Airline Operations. She also holds a Southpac Aerospace Safety/Quality Lead Auditors Certificate.
Denise also operated as a MAM Casual flight attendant for Qantas Airways from 2004 to 2006. During her time at Qantas, she was nominated twice for the Qantas Excel Customer Service Awards. After living overseas, she resumed her career at Qantas in 2012.
Skype Interview
Ideal for Remote or International Candidates
Perfect for interstate or international candidates, or local candidates who cannot travel

Same features as our Face to Face course

Interview Preparation Manual sold separately for $160

Follow up Skype call post interview to debrief
Face to Face Course
Full Interview Preparation Training
Walk through of the entire interview process and all interview scenarios

Grooming & Etiquette

Complimentary Interview Preparation Manual included

Review and revision of situational/behavioural interview questions
Group Sessions
Ideal for Small to Medium Groups
Ideal for groups of school leavers or small groups

Full day classroom style session covering the entire interview process

Grooming & Etiquette

Refinement of answers to interview questions