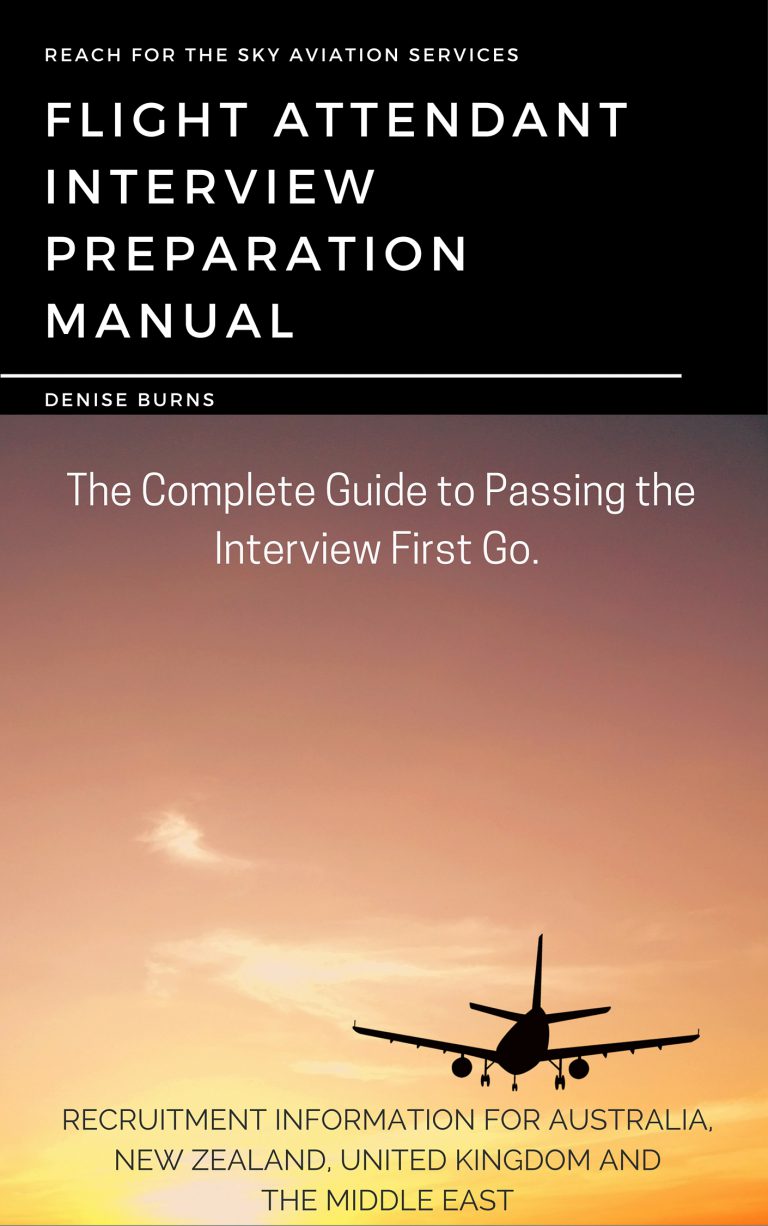 Flight Attendant Interview Preparation Manual eBook and Hard Copy
Now in its third eddition the Flight Attendant Interview Preparation Manual is your complete guide on passing challenging, competitive flight attendant interviews in top tier airlines such as Emirates, Qantas, Etihad, British Airways and many more. If you've failed to progress through an airline recruitment interview process, or you're looking to get into the aviation industry this is your companion on acing the interview process. The Flight Attendant Interview Preparation Guide covers:
Flight Attendant Interview Preparation Courses
Skype Interview
Ideal for Remote or International Candidates
Perfect for interstate or international candidates, or local candidates who cannot travel

Same features as our Face to Face course

Interview Preparation Manual sold separately for $160

Follow up Skype call post interview to debrief
Face to Face Course
Full Interview Preparation Training
Walk through of the entire interview process and all interview scenarios

Grooming & Etiquette

Complimentary Interview Preparation Manual included

Review and revision of interview questions
Group Sessions
Ideal for Small to Medium Groups
Ideal for groups of school leavers or small groups

Full day classroom style session covering the entire interview process

Grooming & Etiquette

Refinement of answers to interview questions
The Complete Flight Attendant Interview Preparation Resume Template
Fast track your interview process with a tried and tested resume template tailored towards the aviation and customer service industry. Simply add your information straight into the template and send it to your potential future employers. Explanations are included in each section to help you build the resume out and make it stand out in front of the pack.